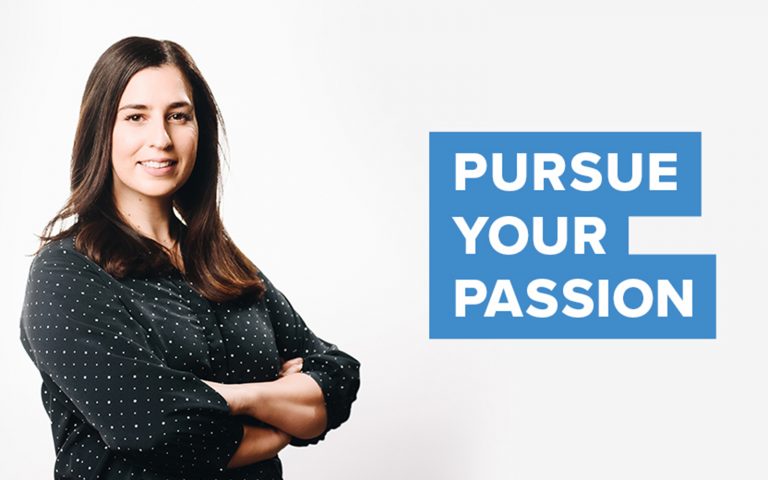 Graduate Infosessions
Infosessions are the ideal opportunity to learn about our top-ranked programs, hear from faculty members, and meet with admissions representatives. Sign up for one (or more) of our upcoming sessions to get an in-depth look at UConn's MBA and specialized Master's options at the School of Business.
Multiprogram Event Schedule
UConn's multiprogram infosessions are vastly popular because they offer great insight into a select group of UConn's top-ranked Specialized Master's Programs and/or MBA programs all in one session. Enjoy an overview of select master's level business degree programs based on your ultimate career goals. Learn more about the degree programs that will elevate your career and transform your life.
STEM Designated Infosession (Virtual)
Join UConn School of Business to learn more about the four STEM-Designated Specialized Master's Programs: MBA, MS in Business Analytics & Project Management (BAPM), MS in Financial Risk Management (FRM) and MS in Financial Technology (FinTech). Science, Technology, Engineering, and Mathematics (STEM) are essential fields for the U.S. economic competitiveness and growth. STEM-designated programs drive innovation and advancement, widening career prospects and strengthening the world economy. UConn's STEM student's develop a valuable quantitative and analytical skillset that is expected to secure a well-paying, high-tech career.
UConn MBA
Whether you're looking for convenience and flexibility, a career-centric curriculum, or to make an immediate impact on your organization, the UConn MBA program has an option for you.
Ranked among the best in the world, each of UConn's Online, Part-Time, and Executive MBA programs offer a comprehensive, state-of-the-art business education that empowers business leaders to anticipate and effectively manage the challenges within today's dynamic and complex business world.
Upcoming MBA infosessions:
Specialized MS Programs
Advanced study fosters new ideas, the discovery of new knowledge, and the development of solutions to the greatest challenges facing business and society.
UConn's specialized master's programs offer you all of the skills and intelligence you need to distinguish yourself, allowing you to be more competitive, innovative, and successful in life as well as in your career.
Upcoming MS infosessions:
MS in Business Analytics & Project Management (MSBAPM)
Learn about our Master's Program and Graduate Certificates in Business Analytics and Project Management.
MS in Financial Risk Management (MSFRM)
Virtual Information Sessions
Virtual Infosessions are an ideal opportunity to learn first-hand about our highly regarded program and hear from admissions representatives.
Virtual Information Sessions - Delivered in Chinese
These infosessions will be presented in Chinese by Jiajia Chen, Program Manager for MSFRM at UConn.
FRM Connections Series
Already attended an infosession and looking to connect? Sign up for an FRM Connections event, where we have a rotating series of financial risk management faculty, students, alumni, and admissions officers that are looking forward to meeting you. Check the links below for more information.
MS in Financial Technology (FinTech)
Virtual Information Sessions
Virtual Infosessions are an ideal opportunity to learn first-hand about our highly regarded program and hear from admissions representatives.
MS in Human Resource Management (MSHRM)
Ph.D. in Business
Explore a Career in Business Academia
UConn's Ph.D. Program in Business prepares students to conduct high quality, state-of-the-art research and to take faculty positions at leading universities.
For more information about UConn's Ph.D. in Business please contact us here: phdmail.business@uconn.edu
We look forward to hearing from you soon!
Upcoming Ph.D. Infosessions
Stamford
MBA On-Campus Admissions Round Table: Stamford
UConn's graduate business infosessions will provide a great experience as you learn about our top-ranked programs, connect with admissions representatives, hear from our elite research faculty and explore where classes are held. The UConn Stamford campus is located in Fairfield County, one hour outside of New York City. The modern glass-enclosed campus features a high-tech lab and classroom equipment and a plethora of meeting spaces. The campus' location provides students with access to many experiential learning and job opportunities within thriving financial services, high-tech manufacturing, and product development industries.
Waterbury
MBA On-Campus Infosession: Waterbury
The graduate business infosessions at UConn provide an opportunity to visit our high-tech campus and learn more about our programs first-hand. The session will feature a presentation by our admissions team and leave time for a lively Q&A session. The Waterbury campus is located in the heart of the revitalized downtown area. The campus is equipped with high-tech desktop computer stations in the main computer lab, integrated online computer accessibility in the classrooms, laboratories, and plenty of student meeting space.
There are currently no infosessions scheduled in Waterbury. Check back for upcoming dates.