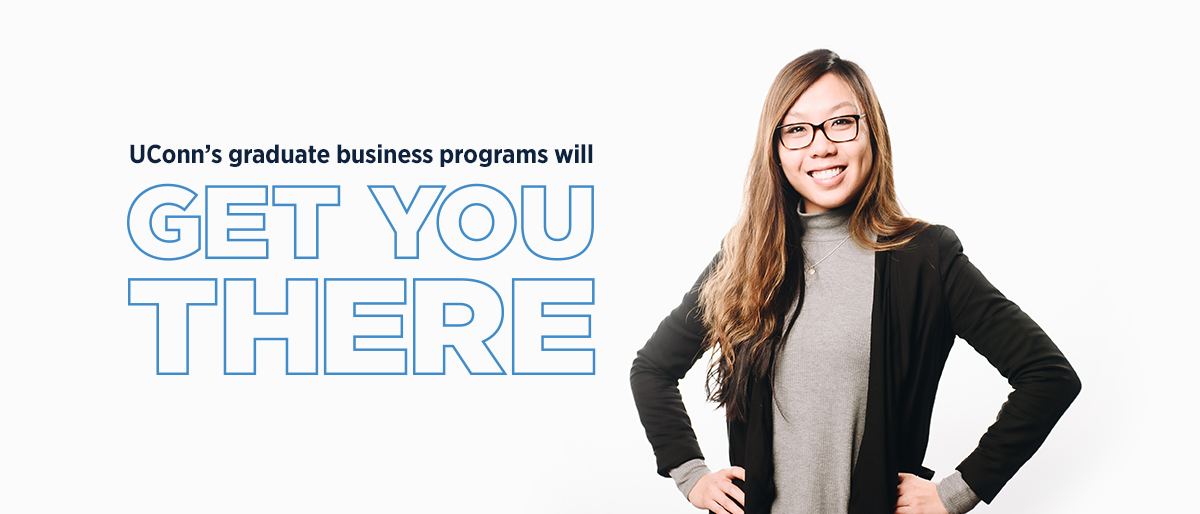 Advanced study fosters new ideas, the discovery of new knowledge, and the development of solutions to the greatest challenges facing business and society.
UConn's graduate business programs offer you all of the skills and intelligence you need to distinguish yourself, allowing you to be more competitive, innovative, and successful, in life as well as in your career.
Accounting
Driven by Growth. Powered by Experience.
UConn's online Master of Science Program in Accounting (MSA) is one of the most acclaimed accounting programs in the Northeast and the first online Master's program at UConn.
Business Analytics & Project Management
Data Runs The World. You Run The Projects.
Big data, big projects, run by you! Ranked #8 in the U.S., UConn's MS in Business Analytics and Project Management (MSBAPM) gives you the edge in analytics and project management.
Financial and Enterprise Risk Management
Maximize Opportunity. Minimize Risk.
The Master of Science in Financial and Enterprise Risk Management (MSFERM) is designed for business professionals who want to enhance their careers by fully understanding how to identify and manage various types of financial and enterprise risk.
Human Resource Management
Workplace Culture: Powered by People. Inspired by You.
UConn's MS in Human Resource Management is a 33-credit, non-thesis part-time master's degree offered in a unique blend of on-campus and online learning.
Financial Technology (FinTech)
FinTech Is The Future of How We Do Business. Master It.
UConn's MS in FinTech empowers you to harness advanced business analytics, technology solutions and financial services skills to innovate and create tomorrow's business solutions today.
Full-Time MBA
Take The Fast-Track To Leadership.
The fast-track to leadership: Immerse yourself, face-to-face with faculty and peers, to earn your degree in just 21 months.
FLEX MBA
Fast, Flexible, In-Person, Online - All the above!
Elevate your career, transform your life, and set your own pace with a top-ranked MBA for career-driven professionals.
Executive MBA
Where High Performance Managers Become High Impact Leaders.
Enhance your executive presence with a network of fellow trailblazers and elite expert faculty. Finish in 20 months.
Online MBA
Build Sustainable Business Practices, 100% online!
Leadership mastery is now at your fingertips. Join an elite community of students, practitioners, and faculty.