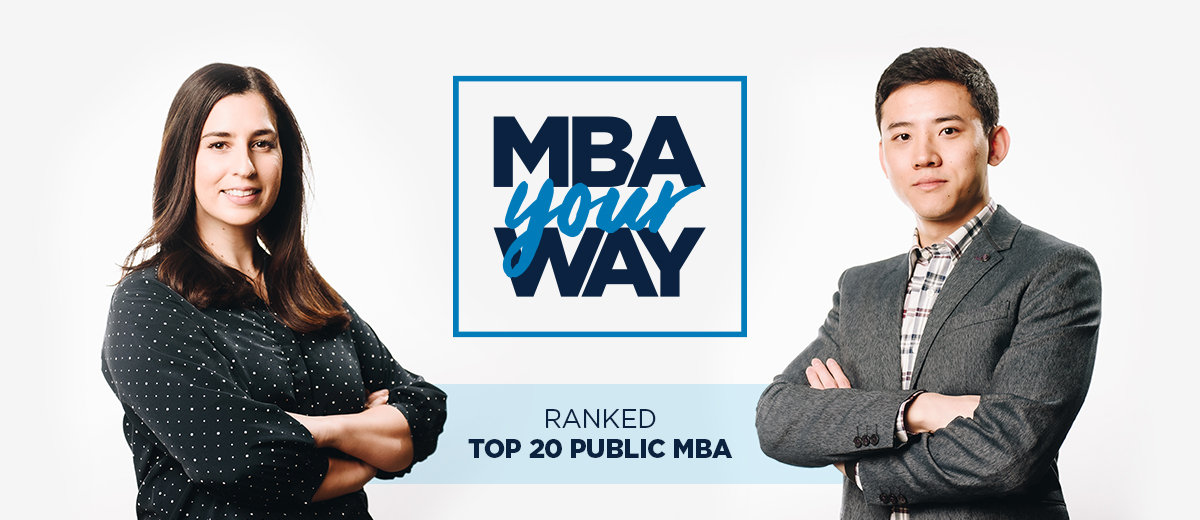 UConn MBA
Part-Time | Full-Time | Online | Executive
---
Whether you're looking for convenience and flexibility, a career-centric curriculum, or to make an immediate impact on your organization, the UConn MBA program has an option for you.
Ranked among the best in the world, each of UConn's Part-Time, Full-Time, Online, and Executive MBA programs offer a comprehensive, state-of-the-art business education that empowers business leaders to anticipate and effectively manage the challenges within today's dynamic and complex business world.
UConn's MBA program offers a unique competitive edge through the integration of award-winning, innovative experiential learning opportunities that radically challenge your intellect, enhance your skill set and prepare you for success in life as well as in the competitive world of business. With a UConn MBA in hand, graduates can accelerate their career growth and increase their earning potential.
UConn's MBA program is Connecticut's oldest and largest MBA program. Today, the Part-Time MBA is offered at our Hartford, Stamford, or Waterbury campuses. Our Full-Time MBA program, recently ranked as a Top 20 Public MBA, is offered at our Hartford campus. Our Executive MBA program is also available at our Hartford campus. NEW for Fall 2021, our Online MBA program is offered 100% online.
Request Information
Interested in a UConn MBA? We'd love to tell you about our programs and answer any questions you have.